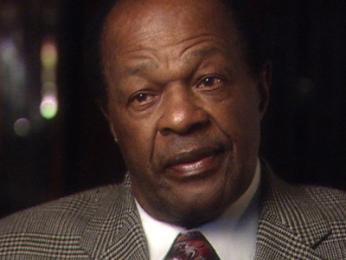 It was 1977, and a handsome, elegant young DC councilman named Marion Barry walked into the grand opening of the W.H. Bone restaurant in Southwest, and made his way to a back table. There, he found local entrepreneur Stuart Long, who was known to be discontented with how difficult it was to get the local bureaucracy to grant liquor permits. As recounted in Harry S. Jaffe's and Tom Sherwood's book Dream City, Barry let Long know that he was running for mayor against council chairman Sterling Tucker and incumbent Walter Washington. "Are you with me?" Barry asked
"What are my choices?" Long reportedly replied. "You know I want to get Walter out. Sterling's boring. You're fun. I'm with you."
In his 42 years, Barry had already risen breathtakingly far. The son of Mississippi sharecroppers, he'd worked his way through school, wearing worn-out shoes with cardboard stuffed in them to patch the holes, and earned a masters degree in chemistry from Fisk University in Nashville. But he passed up the laboratory to become the first national chairman of the Student Nonviolent Coordinating Committee (SNCC), an organization that played a crucial role in the Civil Rights movement. As SNCC's leader in Washington, he donned a dashiki to look more militant as he organized the Free DC Movement to agitate for home rule, and demanded that local businesses contribute or face a boycott. He further made a name for himself by challenging the power of Rep. John L. McMillan, D-SC, the chairman of the Congressional committee that at the time ran the District. ("The citizens of the District of Columbia are tired of living on the McMillan plantation," he'd boldly proclaimed.) He'd organized Pride, Inc., a local group that put inner-city youth to work, clearing neighborhoods of trash and debris.
In 1971, Barry did a sudden turnabout, joining the establishment he'd once railed against. He won election to the District school board, and went on to serve two years as its president. Three years later, he was elected to the D.C. Council as an at-large member. By then, Barry had morphed from a confrontational community organizer into a politician with a talent for crossing racial and economic lines to build alliances and get things done. He helped out the largely-white business owners by helping to defeat a gross-receipts tax, and fought for a pay raise for the police officers he'd once likened to an occupying army. Long before it was fashionable, he supported civil rights for gay Washingtonians. That skill had helped him win reelection in 1976 by a big margin.
But in aiming for the District's highest office, Barry was taking a big risk. Tucker had informed him that the council chairmanship would be his, if he played ball and waited his turn. But instead, Barry quietly commissioned a poll, in which he came in third after Tucker and Washington. But he felt that the numbers were close enough that he had a shot at being mayor. He decided to take it. 
"I remember many of my supporters were excited, but there were many people who were also opposed to my running," Barry later recalled in his memoirs. "They didn't think I was ready yet. But I knew that I was. I was confident and courageous. I loved the people and helping them to achieve their goals. I wanted to give people hope and resources in their communities. I felt that I was the one who could make it all happen.
In January 1978, Barry kicked off his campaign with a rally at 
Kingman Elementary School at 14th and E streets NE, a few blocks away from the apartment where he lived with his soon-to-be second wife, the future Effi Barry. Along with his campaign manager Ivanhoe Donaldson, a former SNCC colleague, he hatched an ambitious plan to register 20,000 new voters to build a base. And he labored to build support among whites in affluent Ward 3. ("
They were still a part of D.C., and I wanted to lead all of Washington and not only blacks," he later wrote.) And his new wife helped to soften his image. "
Effi and I made a sexy young couple that kept the people talking," he would recall. He rented an old-fashioned double-decker bus and rolled through the city's neighborhoods with a handful of supporters, blasting music and handing out literature, and giving kids free rides.
To position himself as a reform-minded outsider, Barry tried to link Washington and Tucker in the voters' minds, and ridiculed them as "Tweedle Dee and Tweedle Dum." His advertising man, Dave Abramson, came up with a startlingly unconventional black-and-white campaign poster, emblazoned with the slogan, "Take a Stand."
Front-runner 
Tucker's strategy, in turn, was to portray Barry as a spoiler who couldn't win, and to warn that a vote for him was really a vote for maintaining the status quo with Washington. That argument worked with some, though The Washington Post editorial board which startled the more established candidates by endorsing Barry, implored voters to accept that "a vote for Mr. Barry is a vote for Mr. Barry. If enough voters do that, Mr. Barry can win." (As Barry later recalled, "I was shocked.")
Barry still was trailing Tucker and Washington in the polls as the primary drew closer, but the race had grown tight enough that according to Jaffe's and Sherwood's account, Tucker aides started floating rumors that Barry was about to drop out of the race and accept a position in Tucker's administration, as a way of pressuring him to quit. Barry's friend and spiritual advisor, the Rev. David Eaton, even tried to set up a late-night meeting at his home with Barry, at which Tucker would make a surprise appearance in an effort to persuade Barry to drop out. But Barry reportedly parked his car around the corner and waited. When he saw Tucker go up the steps, he went back to his own campaign headquarters and leaked word of the bungled ploy to the news media. "I never thought about withdrawing," Barry told the Post. "The Civil Rights movement had toughened me to go all the way against the odds. I have too much personal pride to withdraw."
On the day of the election, Barry was still the underdog. He worked frenetically to grab every last vote, visiting at least 40 of the District's polling places. At the campaign party that evening in the Harambee House hotel's ballroom, he initially was reluctant proclaim victory, even after a leaked report from the morning balloting showed him with a slight lead. The result ended up being a squeaker, with Barry edging Tucker by around 1,500 votes. Even more startling was how Barry, the former black radical, had won despite finishing last in largely black Ward 8, which years later would become his base. Instead, he'd made up the difference with strong support in largely white, affluent neighborhoods such as Chevy Chase and Georgetown, and by winning racially-mixed areas such as Southwest Washington and Adams-Morgan.
Barry finally saw that the primary victory was his, which made winning the November election in the Democratic-dominated District a foregone conclusion. As the Post reported the next day, he turned to a reporter and said, "I am the mayor." Outside his campaign headquarters, he stood on the sidewalk and waved in jubilation to motorists as they flashed him the V-for-victory sign. To one driver, he couldn't help but shout, "We did it, brother, didn't we?" 
The following January, he began a mayoral reign that would span three decades, a time in which the successes would be followed by an ignominious fall from grace, and then an almost miraculous political resurrection. For a more thorough account of Barry's life and career, here are his obituaries in the
Post
and the
New York Times.
Here also is a clip from an interview with Oprah Winfrey, which was scheduled to air the day that he died at age 78.