The Who vs. Led Zeppelin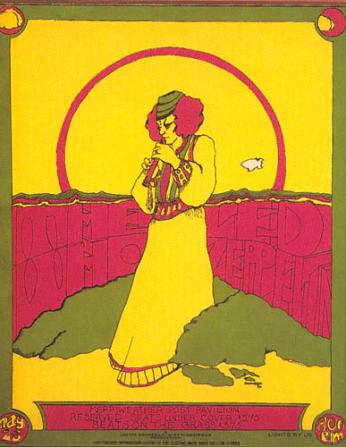 It's one of the eternal questions argued by classic rock aficionados — which of these virtuoso power trios could rock the hardest? Perhaps the only people qualified to make that call were those lucky enough to be at Merriweather Post Pavilion in Columbia, Md. on the night of Sunday, May 25, 1969, when Led Zeppelin opened for The Who in one of the most epic double bills in rock history. It was a pairing of hall of fame live acts that would never be seen again on the same stage.
Though undoubtedly Led Zeppelin were the newer band, having recently emerged out of the ashes of Jimmy Page's Yardbirds, The Who in May 1969 were also a band still just on the verge of breaking big in the U.S. Their masterwork, the rock opera Tommy, was released just a few weeks prior to the show, and its only successful single, Pinball Wizard, reached its highest chart position in April (Billboard #19). In fact, though The Who's live concert performances of Tommy would propel them to full-fledged rock stardom later that year (most notably their historic set at Woodstock in August), by May 25, Tommy had only been performed live in four other American cities. 
So, on the evening of May 25, 1969, these two bands were — for the majority of the crowd — "up and comers" with good buzz. Led Zeppelin, as the newer band, was the opening act. They blazed though a setlist that included blues standards such as Train Kept a Rollin', I Can't Quit You Baby, cuts from their recently-released debut album Led Zeppelin (Dazed and Confused, Babe I'm Gonna Leave You, How Many More Times), and a new song performed live for just the second time ever — Whole Lotta Love, later to appear on Led Zeppelin II in October, 1969.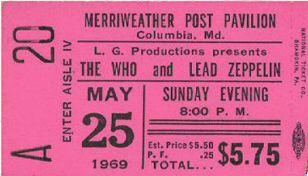 Zeppelin's thumping set was running long however, and an unlucky member of The Who's crew was tasked with moving things along. "I had the unenviable task of throwing Zeppelin off the stage," recalled Jeff Wolff. "They were playing over time, stringin' it out, and there was a curfew, so I was saying, 'I've got to get you off!' I had to pull the plug on them, otherwise we were never going to go on!" (from Anyway Anyhow Anywhere - The Complete Chronicle of The Who: 1958-1978, by Andy Neill and Mark Kent).
By the time The Who took the stage, the throng of nearly 20,000 was getting increasingly raucous and reportedly wooden fences, golf carts and other property at the Pavilion were getting trashed and security was overwhelmed. The Who obliged by kicking into the legendary set that included the (mostly-complete) rock opera Tommy, along with hits such as Magic Bus, I Can't Explain, and My Generation, at the ear-splitting volume for which they had become notorious, and then proceeding to smash up their instruments (albeit cheap replacement equipment used for the last few songs).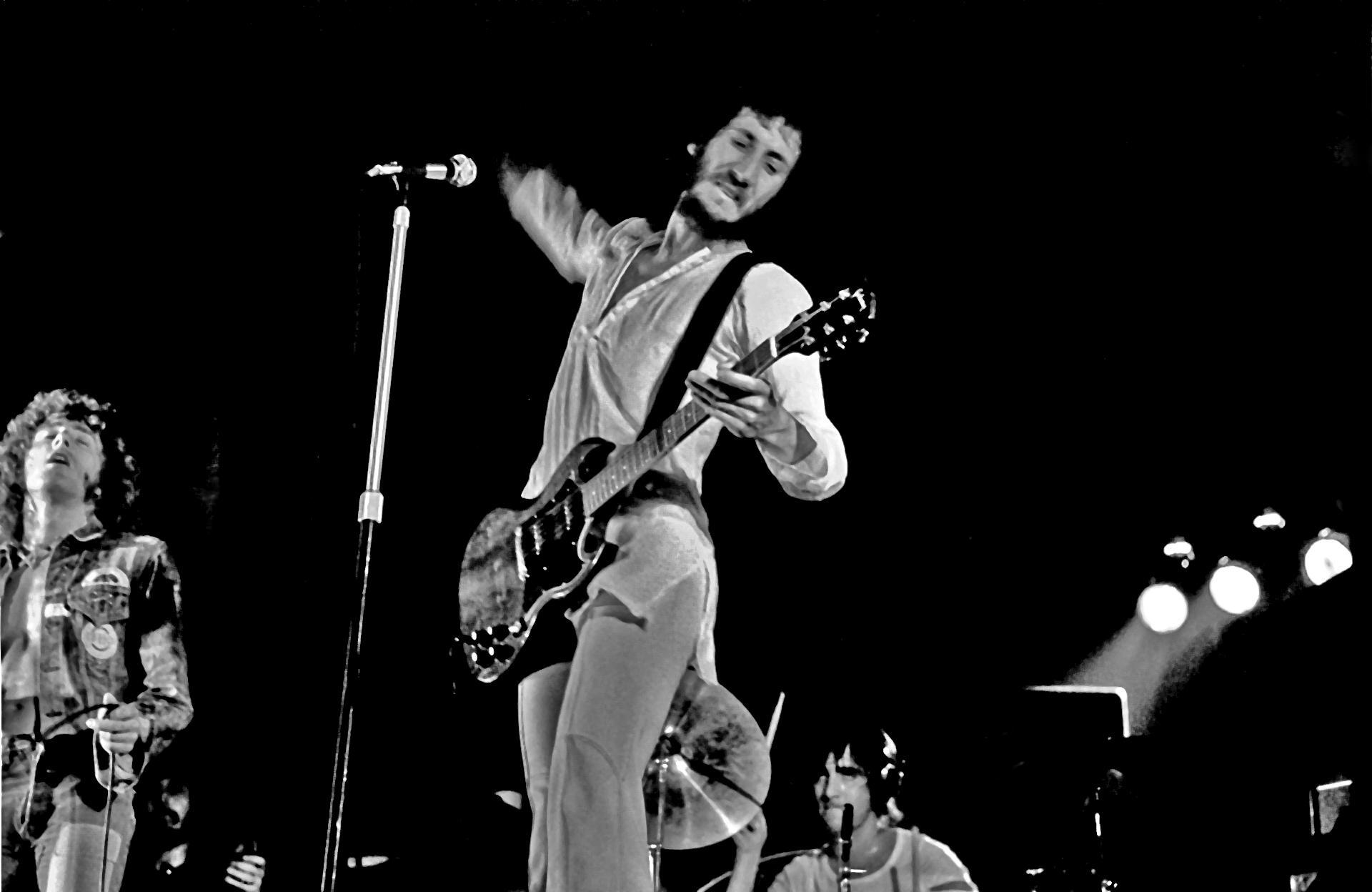 Of course, no one show could ever settle this debate, but for those fortunate enough to be in attendance, a small town north of Washington, D.C. had hosted one of the most mythical rock performances ever. In fact, the unique quality of this never-again-seen double bill has caused the value of memorabilia from this event to skyrocket.  An original concert poster recently sold at auction for over $9000!
So — were you there?! Please tell us your story below. We promise not to drool (too much).