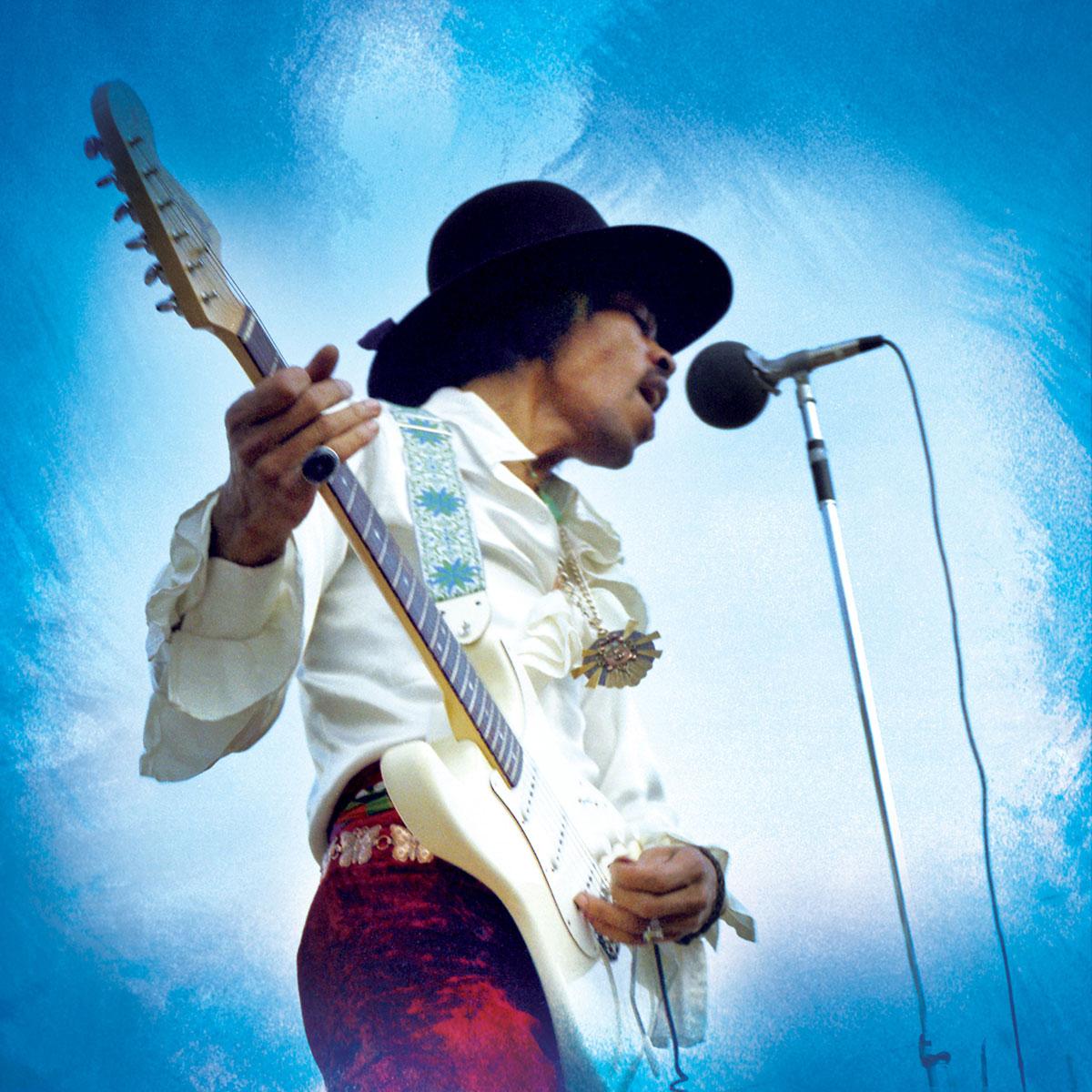 The PBS American Masters series documentary "Jimi Hendrix: Hear My Train A Comin," includes never-before-aired film footage of a live Hendrix performance at the 1968 Miami Pop Festival, as well as a poignant clip of his final performance in Germany in September 1970, just 12 days before his death at age 27.
Unfortunately, rock music archivists have yet to discover any film record of the legendary guitarist's three performances in the Washington, D.C. area in 1967 and 1968, which have become the stuff of local legend.
Hendrix's D.C. debut was on August 9-13 1967, at the long-defunct Ambassador Theater at 18th Street and Columbia Road NW in Adams Morgan (where local rock historian Linda Cokinos recalls that her mother and grandfather saw the Al Jolson film The Jazz Singer 40 years before). The guitarist and his band, the Jimi Hendrix Experience, had just endured a brief stint as the opening act for The Monkees, and were scrambling to find gigs. They played five shows at the Ambassador, including an August 10 appearance at a free afternoon youth festival put on the Adams Morgan Community Council and the D.C. Federation of Musicians, which also featured performances by jazz pianists Les McCann and Earl "Fatha" Hines. The Washington Post's story on that event barely mentioned Hendrix, focusing instead on the audience's odd, incongruous mix of children — some as young as five — and hippies who'd come to groove to the club's pulsating psychedelic light show. "I think it's dynamite," one teenager told the newspaper. "They ought to give the hippies more of a chance to do this sort of thing. They're all right."
One of the fans at Hendrix's August 13 performance was a then-teenaged Nils Lofgren, a future guitarist for Bruce Springsteen's E Street Band, who rushed over to the Ambassador after attending a concert by The Who at Constitution Hall. In a 1995 interview with a Hendrix fanzine, Lofgren recalled that he also spotted The Who's Pete Townsend in the audience. "Hendrix came out, and none of us really knew anything about him apart from he was supposed to be this magical guitarist," Lofgren said. When Hendrix announced that his first number would be a cover of "Sgt. Pepper's Lonely Hearts Club Band," Lofgren and his friends were puzzled — they couldn't figure out how he could play the song without the horns, strings, and other layers of sound that the Beatles had created in the studio. But they soon discovered Hendrix's almost preternatural ability to elicit an aural onslaught from his instrument:
And he had these huge stacks of Marshall amps and, you know, you didn't really know how loud it was going to be and at the end of the count he literally just disappeared, you know. He fell on his, you know, like dropped back with his ass on his heels, guitar between his legs and just kinda went out of vision and the whole audience just leapt up to their feet and he's down there, you know, bumping and grinding doing 'Sgt Pepper's [Lonely] Heart's Club Band' à la 'Purple Haze' you know, that kind of rhythm, a little bit slowed down. And it was just completely mesmerising and overwhelming and inspiring. And I've been just hooked ever since.
On March 10, 1968, Hendrix and the Experience returned to D.C., to play two shows at the Washington Hilton's International Ballroom. The Washington Post's Jim Hoagland, who reviewed the show, noted that the standing-room-only crowd of 4,000 seemed a bit disappointed that Hendrix didn't pour lighter fluid on his guitar and burn it, a signature gesture he had performed at the Monterey Pop Festival in 1967. Even so, Hoagland wrote, Hendrix put on a highly charged performance, exciting the audience with "his wildly sexual gyrations" and technique of "erotically stroking his guitar and grinding it against himself." Hoagland opined that although Hendrix, in his view, was a "fine guitarist," his real appeal was as an "anti-suburb, anti-establishment" figure. "He is bad, and teenagers love him for it," he wrote. "He is more evil than Elvis ever dreamed of being, and the teenagers know that it infuriates their parents."
Hendrix made one last appearance in the area on August 16, 1968. After appearing on a TV program in Baltimore, the Experience performed at the Merriweather Post Pavilion in Columbia, Md. By one account, after a storm erupted during the performance, Hendrix invited the crowd on the lawn to come under the covered pavillion, and did his best to drown out the thunder with feedback and distortion from his playing.