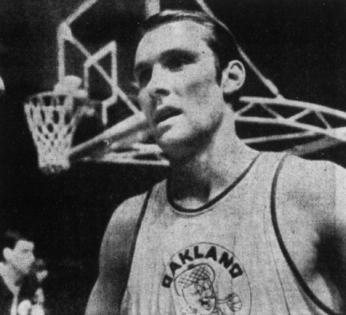 In June of 1969, businessman Earl Foreman traveled to Maine for his summer vacation.[1] Born and raised in Baltimore, Foreman was a baseball player whose talents weren't enough for the pros but whose aptitude and determination led him to law school at the University of Maryland. After graduating, Foreman relocated to Washington, D.C. becoming a lawyer specializing in real estate. Using returns on his own investments in the late 1950s and early '60s Washington area housing boom, Foreman decided to turn his attention to sports.[2] At various times in the 1960s Foreman was the majority owner of the Washington Whips soccer club, owned nearly half of the Philadelphia Eagles and in 1964 he partnered with Abe Pollin to buy a third of the Baltimore Bullets.[3]
In the midst of his vacation, Foreman received a call from a friend with some intriguing news: the Oakland Oaks were for sale.[4] The Oaks, one of the founding franchises of the American Basketball Association, were coming off a league title and had plenty of star power with Rick Barry, their underhanded free throw-shooting forward.[5] But despite the club's success on the court, it was in financial shambles, having lost $1.4 million in its first two seasons. Still, sports-obsessed Earl Foreman could not pass up the opportunity to buy a ready-made winner.  ​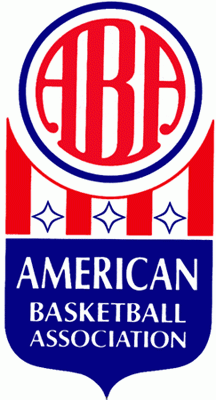 He acted quickly, and outbid competitors for the team, which he had no plans of keeping on the west coast. "Without equivocation, without condition, without mental reservation, I have purchased a basketball team and I plan to take that team to Washington,"[6]  Foreman announced shortly after the sale was complete in late August.
With just a few weeks before the start of training camp, the suggestion of a move alarmed some league officials. There were all sorts of logistics to consider. Plus, the D.C. market presented some specific challenges, as Foreman himself acknowledged. "This was more than a normal case of buying a franchise. It was moving it into the teeth of National Basketball Association territory."[7] NBA territory in this case was the D.C.-Baltimore market then served by his former club, the Baltimore Bullets. The fledgling ABA may have been mindful that part of the reason the Oakland Oaks went broke was because they had tried to compete with the NBA's more-established San Francisco Warriors.  But, in Foreman's mind, both Washington and Baltimore supported NFL teams, so why not pro basketball, too? He may have also sensed an opportunity to siphon off some Bullets fans for his D.C. team.[8]
While other owners wanted Foreman to take a year to prepare for the cross-country relocation, he remained steadfast.  As he confidently explained to The Evening Star:
"I could have kept the team in Oakland for another year until we found a permanent home, but I decided to move them here immediately.  Don't worry, we'll have an adequate place to play."[9]
Well, about that… After finalizing the move and settling on a new name – one with a familiar ring, the Washington Caps – the question of where the team would play proved complicated.  Foreman's first choice was the D.C. Armory but that site was "already committed to other events on 19 of the Caps' 30 home dates."[10]  With the Armory unavailable, Foreman settled on the Washington Coliseum, formerly known as the Uline Arena. While the venue was well known to D.C. sports fans, recent history had made it less than ideal for marketing a new team. Barely a year following the 1968 Riots on nearby H Street, the neighborhood around the Coliseum had developed a reputation for crime. Earl Foreman publicly sought to allay the concerns of potential fans but instead spoke with foot-in-mouth about the area. "That neighborhood is no better or no worse than the neighborhood the Armory is in and is no worse than the neighborhoods in 50 percent of the District."[11]
The Caps' problems were just beginning. In his eagerness to complete the team's move, Foreman agreed to keep his D.C. team in the ABA's Western Conference. This meant that the Caps, in their inaugural season, would spend the majority of their time on the road, traveling between games in the western U.S.[12] One obvious way to cut down on travel times was to have the Caps play 16 "home games" in host cities far from Washington, like Fresno, Los Angeles, Wichita and even Cullowhee, North Carolina.[13] So even when the Caps were home, they weren't really at home – or even close to it – most of the time.
And then there was the matter of who would be representing them on the court… Coach Alex Hannum and star player Rick Barry, who was also an Oaks minority owner, were far from excited about being uprooted, contrary to what Earl Foreman was selling to the public in Washington.[14] Immediately after purchasing the team an ebullient Foreman remarked, "I talked to Hannum and Barry over the weekend in San Francisco and both are eager to come here."[15]  But whether Foreman was attempting to force the hands of Hannum and Barry or whether the two had changed their plans, they weren't coming without a fight. 
As the Oaks sale was completed, Hannum lobbied the ABA to establish a new team in Oakland but considering the fate of the Oaks, he was (not surprisingly) turned down.[16] Rick Barry was even more proactive about staying in California, and signed a million dollar deal to play for the San Francisco Warriors, the NBA club he led before being lured away to the ABA in 1967.[17]    
Head Coach Alex Hannum, though effective on the bench, was expendable and the Caps moved ahead without him.[18] As a replacement, Foreman set his sights on D.C. native and L.A. Laker great Elgin Baylor, to serve as player-coach. The owner announced his murky plans on September 10, "He's the top choice.  But I haven't talked to him or any representative. We have to have a coach in 10 days, no matter who."[19] This was all news to Baylor. When asked about the possibility of coaching the Caps, he expressed surprise; "I just returned from a vacation so I really do not know."[20] With training camp set to kick-off on September 22, time was of the essence.[21] Foreman ultimately moved on from Baylor and, in an attempt to maintain Alex Hannum's championship system, hired one of his old players, former SuperSonics coach Al Bianchi, to lead the Caps.  uriously, it was reported that the litigious Earl Foreman hired his new coach "by handshake."[22] 
Rick Barry was another story. As the star player continued his holdout, the owner was none too pleased. "In Rick Barry we have the hottest attraction in basketball,"[23] Foreman told the Washington sportswriters.
"If he doesn't [play], we will have to take other action."[24] 
This "other action" turned out to be a lawsuit, which pitted the team against its star player.[25] 
In San Francisco, Earl Foreman filed a suit against Rick Barry, the San Francisco Warriors and the NBA, to block Barry from leaving the ABA with two years remaining on his Oaks/Caps contract.[26] 
The legal pressure play worked... sort of. Following a September 26 injunction rendered in favor of the Caps, Barry begrudgingly joined the team in time for the October 18 season opener.[27] But four days later, he injured his knee in an away loss against the Carolina Cougars and was sidelined for weeks.[28] Meanwhile, the court battle continued as attorneys for Barry and the Warriors went before the U.S. Circuit Court of Appeals to counter September's injunction. On November 29, 1969 Judge Gerald S. Levin ruled in favor of Earl Foreman and the Washington Caps, finally bringing the legal wrangling over Rick Barry to an end.  In his decision, Judge Levin laid into the star player:
"We have difficulty being persuaded that a professional athlete who has signed as many conflicted contracts as Barry is naïve enough to believe he takes no risk being traded or sold, that franchises might not be transferred."[29] 
Two months into the season, the questions surrounding Rick Barry's contracts were finally answered but would it really make a difference for pro basketball in Washington? 
When Barry did unequivocally join the Caps after a 30 game absence, he was not joining the championship caliber squad from the previous year but rather a barnstorming team fighting for a .500 record.[30] D.C.-area fans were not too supportive of an average team with a sulking star that rarely played in their home city. (Only 27 of the Washington Caps home games were actually played in D.C.)[31] In an era where phrases like "inner city" and "white flight" were commonly used to describe D.C., the neighborhood around the Washington Coliseum was a deal-breaker for many fans. By early December, it sounded as if Earl Foreman had conceded defeat; "I just can't make people believe the neighborhood is safe."[32] Up to that point, Foreman had tried a number of steps to alleviate fears. There were free shuttles to transport fans between parking lots and the arena in addition to plenty of on-site security. "They offered me more police than we have, but I didn't want any more; it would make the area look like a sure trouble spot."[33]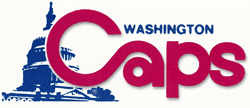 Unfortunately, none of those steps were effective. Four months into the season the Caps were struggling to attract fans, averaging just 3,000 per game.[34] Caps Guard Mike Barrett would later describe home games in a near empty arena. "I could hear the echo when I dribbled."[35] In a Washington Post profile, an ambivalent Rick Barry offered his take:
"I think Washington needs a team and deserves a team, but you've got to play in the suburbs where land is cheap and people will come."[36]
For Foreman, his basketball experiment in Washington may have been floundering but he still held out hope for better days.  The owner said he looked "forward to the day when we can field a team with Rick Barry, Dave Bing and a (Pete) Maravich or a (Charlie) Scott or a (Rick) Mount, and we will, if the bottom doesn't drop out."[37] But for everyone around the club, it was obvious that the end was near. Aside from the low ticket sales, Evening Star sportswriter Tom York noted that the club's "payroll is too great and the expenses for travel and other necessities are too high,"[38] a disastrous recipe. As Earl Foreman knew better than most, owning a professional sports team is a business and before season's end he announced plans move yet again.[39] The ABA experiment in Washington was over after just one season.
Epilogue:
After finishing the season with a decent 44-40 record, led by Barry's 27.7 point average in 54 games, the Washington Caps made it to the playoffs where they fell to the Denver Rockets in the Western Conference Semifinals, 4-3. The following season, the Caps moved further south becoming the Virginia Squires, a regional franchise splitting home games between Norfolk, Richmond and Roanoke.[40] 
In keeping with Caps tradition, Foreman and Barry became embroiled in yet another public spat. Barry refused to move to Virginia, citing the education his son would receive in kindergarten. "He'll come home from school saying, 'Hi yall, Daad.'  I sure don't want that."[41] And so, just a week after Barry appeared on the cover of a preseason issue of Sports Illustrated wearing a Virginia Squires uniform, his contract was sold to the ABA's New Jersey Nets. Without him, the Squires would go on to be one of the most memorable franchises in the ABA's colorful history, launching the careers of future Hall of Famers Julius "Dr. J." Erving and George "The Iceman" Gervin.[42]
For more on the ABA's lasting impact on professional basketball, and the league's eventual merger with the NBA, check out this 2017 retrospective from The Washington Post.
^ Siegal, Morris. "Foreman hopeful roundballing Caps don't foul out."  The Washington Star, December 21, 1969, p. S-8.
^ Beyer, Andrew. "Foreman Is Three-Letter Man." The Washington Post, March 26, 1967. (ProQuest Historical Newspapers) p. E 4.
^ Siegal, Morris. "Foreman hopeful roundballing Caps don't foul out." The Washington Star, December 21, 1969, p. S-8.
^ Ibid.
^ Asher, Mark. "Foreman Brings ABA Kings Here." The Washington Post, August 21, 1969. (ProQuest Historical Newspapers) p. B 1.
^ "Oaks Moving Despite Barry, Coach." The Evening Star, August 28, 1969.  p. 40.
^ Asher, Mark. "Foreman Brings ABA Kings Here."  The Washington Post, August 21, 1969. (ProQuest Historical Newspapers) p. B 1.
^ Earl Foreman saw the merger as imminent. "We're putting together a team that will be a contender when consolidation [they do not call it merger anymore] with the NBA happens in a couple of years."Carry, Peter. "Yes, Rick, There Is A Virginia."  Sports Illustrated, August 23, 1970. p. 17.
^ Siegel, Morris.  "Pro Cage Team To Shift to D.C."  The Evening Star August 19, 1969.  p. 1.
^ Asher, Mark., "30 Home Games of Caps Head for Coliseum." The Washington Post, August 22, 1969. (ProQuest Historical Newspapers) p. D 1.
^ Ibid.
^ Ibid.
^ Ibid.,https://www.ebay.com/itm/1969-70-Washington-Caps-ABA-Yearbook-Media-Gui…"Mexico City Game Is Canceled by Caps." The Washington Post, November 5, 1969, (ProQuest Historical Newspapers) p. E 1. "Buccaneers Trip Caps In Wichita." The Washington Post February 3, 1970, (ProQuest Historical Newspapers) p. D 2.Washington Caps home games in Mexico City were cancelled due to scheduling conflicts, a common theme in the organization's history.
^ "Oaks Moving Despite Barry, Coach." The Evening Star, August 28, 1969, p. C-4.
^ Siegel, Morris.  "Pro Cage Team To Shift to D.C."  The Evening Star, August 19, 1969.  p. 1.
^ Asher, Mark. "Foreman Brings ABA Kings Here."  The Washington Post, August 21, 1969. (ProQuest Historical Newspapers) p. B 1.
^ Carry, Peter. "Yes, Rick, There Is A Virginia."  Sports Illustrated, August 23, 1970. p. 17  https://www.si.com/vault/1970/08/24/611460/yes-rick-there-is-a-virginia
^ The 1969-70 season saw Alex Hannum remain in California, taking over head coaching duties for the NBA's San Diego Rockets.Eskenazi, Gerald. "Alex Hannum, 78, Won Titles As Coach in Two Pro Leagues."  The New York Times, January 22, 2002.https://www.nytimes.com/2002/01/22/sports/alex-hannum-78-won-titles-as-…
^ Heller, Dick. "Baylor to Coach?: Bing Says Others to Jump." The Evening Star, September 11, 1969, p. B-8
^ "Baylor May Get Coaching Post."  The Baltimore Sun, (ProQuest Historical Newspapers), September 5, 1969. p. C1.
^ Heller, Dick. "Baylor to Coach?: Bing Says Others to Jump." The Evening Star, September 11, 1969, p. B-8.
^ Asher, Mark. "Bianchi Won't Change Caps' Winning Offense."  The Washington Post, (ProQuest Historical Newspapers) September 19, 1969. p. D 1.
^ Asher, Mark. "Foreman Brings ABA Kings Here."  The Washington Post, (ProQuest Historical Newspapers), August 21, 1969. p. B 1.
^ "Oaks Moving Despite Barry, Coach." The Evening Star, August 28, 1969.  p. 40.
^ Asher, Mark. "Barry Will Play Here Pending Trial on Coast." The Washington Post, (ProQuest Historical Newspapers), September 27, 1969, p. E 1
^ Asher, Mark. "Foreman Will Sue Today Over Barry." The Washington Post, (ProQuest Historical Newspapers), September 15, 1969, p. D 7.
^ Asher, Mark. "Foreman Will Sue Today Over Barry." The Washington Post, (ProQuest Historical Newspapers), September 15, 1969, p. D 7.
^ Ibid.,Asher, Mark. "Barry Injures Knee, Faces Surgery." The Washington Post, (ProQuest Historical Newspapers), October 23, 1969, p. L 1.
^ "Appeals Court Denies Move Back To Warriors By Barry."  The Baltimore Sun, (ProQuest Historical Newspapers), November 29, 1969, p. B 1.
^ Levey, Robert F. "Super Rick hasn't exactly taken to Washington." The Washington Post, April 12, 1970, p. M 7. http://www.remembertheaba.com/TeamMaterial/VirginiaMaterial/OaksCapsSqu…
^ Siegal, Morris. "Foreman hopeful roundballing Caps don't foul out."  The Washington Star, December 21, 1969, p. S-8
^ Siegal, Morris. "Foreman hopeful roundballing Caps don't foul out."  The Washington Star, December 21, 1969, p. S-8
^ Ibid.
^ "East." Sports Illustrated, October 26, 1970. p. 42.https://www.si.com/vault/1970/10/26/612338/east
^ Levey, Robert F. "Super Rick hasn't exactly taken to Washington."  The Washington Post, April 12, 1970, p. M 7.
^ Future Hall of Famer, Charlie Scott would begin his career with the Virginia Squires, proving Earl Foreman somewhat correct.  Scott chose the ABA over the NBA after a stellar career as a Tar Hell because he was eager to live in Washington, D.C.  The team's move was finalized shortly before the ink on Scott's contract was dry.Osgood, Matt.  "Charlie Scott was an NBA pioneer and a part of Celtics championship team."USA Today, September 7, 2018.https://celticswire.usatoday.com/2018/09/07/celtics-charlie-scott-baske…, David. "ABA's Virginia Squires Remember good — and bad — fondly." The Morning Call, May 5, 2014.https://www.mcall.com/sports/mc-xpm-2014-05-05-mc-david-teel-aba-virgin…;
^ Yorke, Tom. "Rise at Gate Too slight to Cure Caps' Impossible Situation." The Evening Star, April 16, 1970, p. A-18.
^ Ibid.
^ Yorke, Tom. "Rise at Gate Too slight to Cure Caps' Impossible Situation" The Evening Star, April 16, 1970, p. A-18.
^ Carry, Peter. "Yes, Rick, There Is A Virginia."  Sports Illustrated, August 23, 1970. p. 17 https://www.si.com/vault/1970/08/24/611460/yes-rick-there-is-a-virginia
^ Teel, David. "ABA's Virginia Squires Remember good — and bad — fondly." The Morning Call, May 5, 2014.https://www.mcall.com/sports/mc-xpm-2014-05-05-mc-david-teel-aba-virgin…